High heat-resistant Polyimide film XENOMAX®: A Flexible Solution for Rigid Materials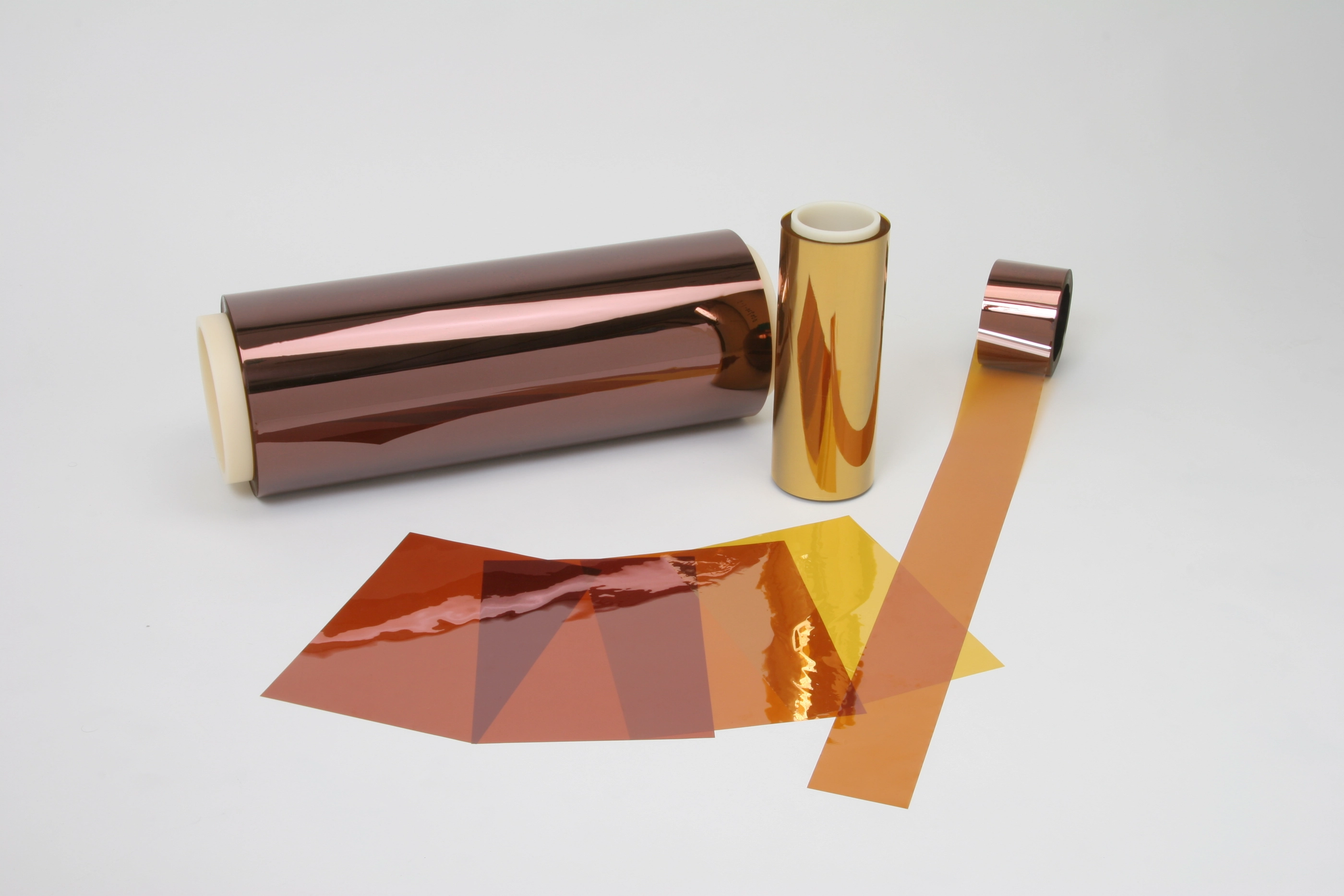 For rigid products such as glass, ceramics, and silicon, manufacturers face the complex challenges of heavy, brittle, thick, and inflexible materials. Our solution, a highly functional and heat-resistant polyimide film, can replace these materials with lighter, stronger, thinner, and more flexible ones.
Our polyimide film is essential for manufacturing flexible products, such as flexible displays that have become popular in recent years. Other applications include:
Thin-film transistors (TFTs)
Sensors
Substrates
Semiconductors
Power generation
Heaters
Release Film
Customer Challenge: Making Rigid Materials Flexible
Customers worldwide who manufacture glass and ceramic surfaces often face the same challenge: when attempting to make rigid materials more flexible, issues arise. These materials typically become heavy, thick, inflexible, and easier to break.
One solution is to replace glass with plastic film to achieve more flexibility. While thin films offer flexibility, most films cannot withstand high temperatures and manufacturing processes, making them unsuitable substitutes for glass and other heat-resistant rigid materials.
How We Can Help: Survey & Analysis
When working with clients to find the best film solution, we will consider details such as the process method and temperature conditions before recommending the optimal film that meets our client's requirements. Our comprehensive proposal will also include the processes that should be employed, including recommendations for possible process improvements.
Hypothesis & Verification
Next, we will share the lamination and peeling technology and work with clients so that they can achieve the process at their facilities.
Our Solution: XENOMAX®
The solution proposed by Xenomax Japan, a core manufacturer of the NAGASE Group, is the XENOMAX® polyimide film. Compared to other conventional films, XENOMAX® offers much higher heat resistance. It also has excellent dimensional stability and flexibility characteristics. Specifically, it features better properties with regards to bending, weight, breakability, and ease of processing.
XENOMAX® is suitable as a substrate for replacing glass, ceramics, metal, silicon wafers, and other inorganic materials. It can also be used for TFT arrays and microelectronics to miniaturize electronic equipment.
Features of XENOMAX®

In addition to high heat resistance, XENOMAX® offers dimensional stability that is among the world's best for this kind of film. The film's coefficient of thermal expansion (CTE) is about 3 parts per million (ppm)/°C in environments ranging from room temperature to as high as 450°C (842°F). This gives the film a dimensional stability and surface smoothness equivalent to glass-an achievement long thought to be impossible.
XENOMAX® can be used as a substrate with TFT built-in processes ranging from 300°C-450°C (570°F-842°F). Our film has already been made at a mass production plant and used as a TFT substrate for electronic paper displays.
Additional properties of the XENOMAX® polyimide film include:
Low CTE equivalent for silicon wafers
Low heat shrinkage in high temperatures
High elastic modulus of 1 gigapascal (GPa) at 500°C (930°F)
Thinnest halogen-free, flame-retardant polymer film (Underwriters Laboratories test standard 94, vertical test method 0, or UL94 VTM-0 at 5μm thickness)
The Future of XENOMAX®
Since the release of the original XENOMAX® polyimide film, which has a thickness of 15 and 38 microns, a new-grade, 5-micron-thick product has been added to our product line. While the most common use case of XENOMAX® today is as a TFT substrate, we are focusing on expanding XENOMAX® applications for flexible organic LED (OLED) displays and sensors, which require ever-thinner films and components.
Beyond XENOMAX®
Besides providing films, we offer a technology for bonding XENOMAX® film to glass without an adhesive. Bonding the film to the glass makes it possible to put it directly into the existing line. In addition, our technology can be applied to highly heat-resistant metal foils with insulation properties by lamination with metal instead of glass.
In the future, this technology won't use adhesives but will coat the material on the film. The license for the resulting product will be provided to our customers, allowing them to look for additional product applications for the resulting material.
Moving Forward: Learn More About XENOMAX®
TOYOBO CO., LTD. and Nagase & Co., Ltd. established Xenomax Japan Co., Ltd. as a joint venture to manufacture our highly unique XENOMAX® polyimide film.
Our purpose-built facility was designed exclusively to produce and sell XENOMAX® film. The plant, located inside the Toyobo Tsuruga Factory (Fukui Prefecture, Japan), has been in operation since 2018 and has enabled us to meet the ever-growing demand for TFT substrates used in electronic paper displays.
Xenomax Japan offers film and glass lamination solutions to help solve your challenges. Get in touch with us today to learn more about how we can transform your rigid materials into flexible, strong, lightweight XENOMAX® polyimide film.
Topics:
Case Studies
Energy & Electronics
Formulation
Polymers
Epoxy Resins
We're Here to Help
Complete the following fields with your information, as well as a short, detailed description of your request and a NAGASE Specialist will be in touch with you shortly.