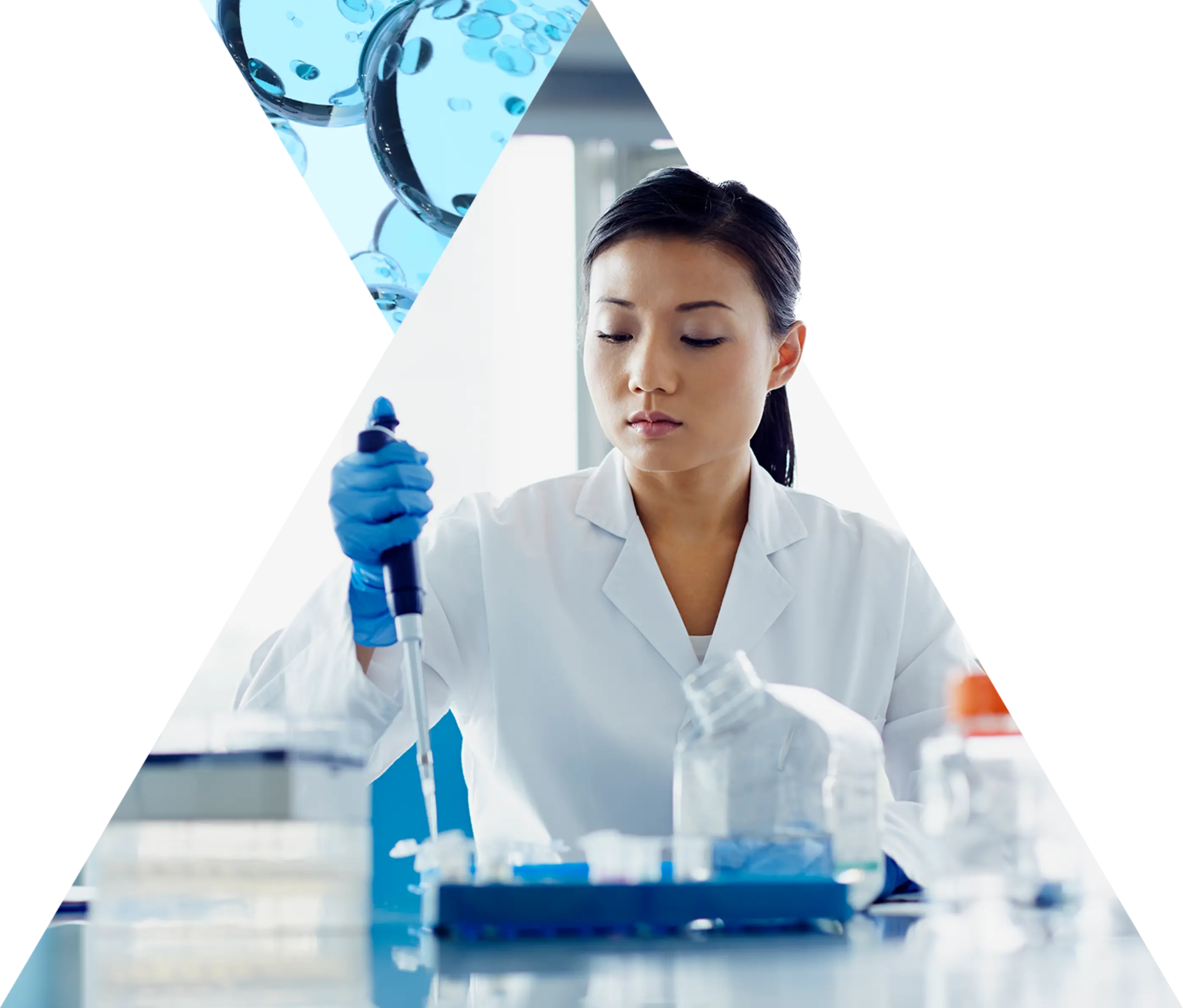 Nagase Bio-Innovation Center
Our Nagase Bio-Innovation Center researches and evaluates opportunities to solve social and environmental issues. Through tireless research on microorganisms, enzymes, and enzymatic reactions, the Nagase Bio-Innovation Center delivers sustainable materials to help answer the world's most pressing problems.
Tackling Today's Most Challenging Issues
At NAGASE, we're committed to working on projects that contribute to the health, safety, and prosperity of society and the environment. Our Nagase Bio-Innovation Center is focused on achieving breakthroughs in biochemical manufacturing using proprietary technologies.
Technologies that Transform our Future
Streptomyces
We are developing fermentation technologies to use Streptomyces strains as host cells for producing chemicals and ingredients.
tRNA Availability
We have created a technology that uses high-availability transfer RNA (tRNA) to improve production yields in microbial fermentation.
OTR Simulator
For scale-up studies of aerobic cultures, we developed a simulator that can perform thorough and precise calculations of oxygen transfer rate (OTR).
Ergothioneine
We are using fermentation techniques to produce the natural antioxidant ergothioneine. A safe and stable compound, ergothioneine is transported to the brain and throughout the body.
Shinorine
Our proprietary technology using Streptomyces (N-STePP™) has made it possible to produce shinorine—a natural anti-photoageing ingredient with high efficiency.
Ferritin
We have developed a technology to mass-produce ferritin with proprietary recombinant DNA techniques.
We've targeted the D-Sedoheptulose produced by Streptomyces and developed technology to mass-produce it using N-STePP™.
NAGASE Biotech Office
Ergothioneine e-book
Hayashibara Co., Ltd.
Nagase ChemteX Corporation
We're Here to Help
Complete the following fields with your information, as well as a short, detailed description of your request and a NAGASE Specialist will be in touch with you shortly.