Creating Specialty Alignment Tools in Our Polymer Testing Lab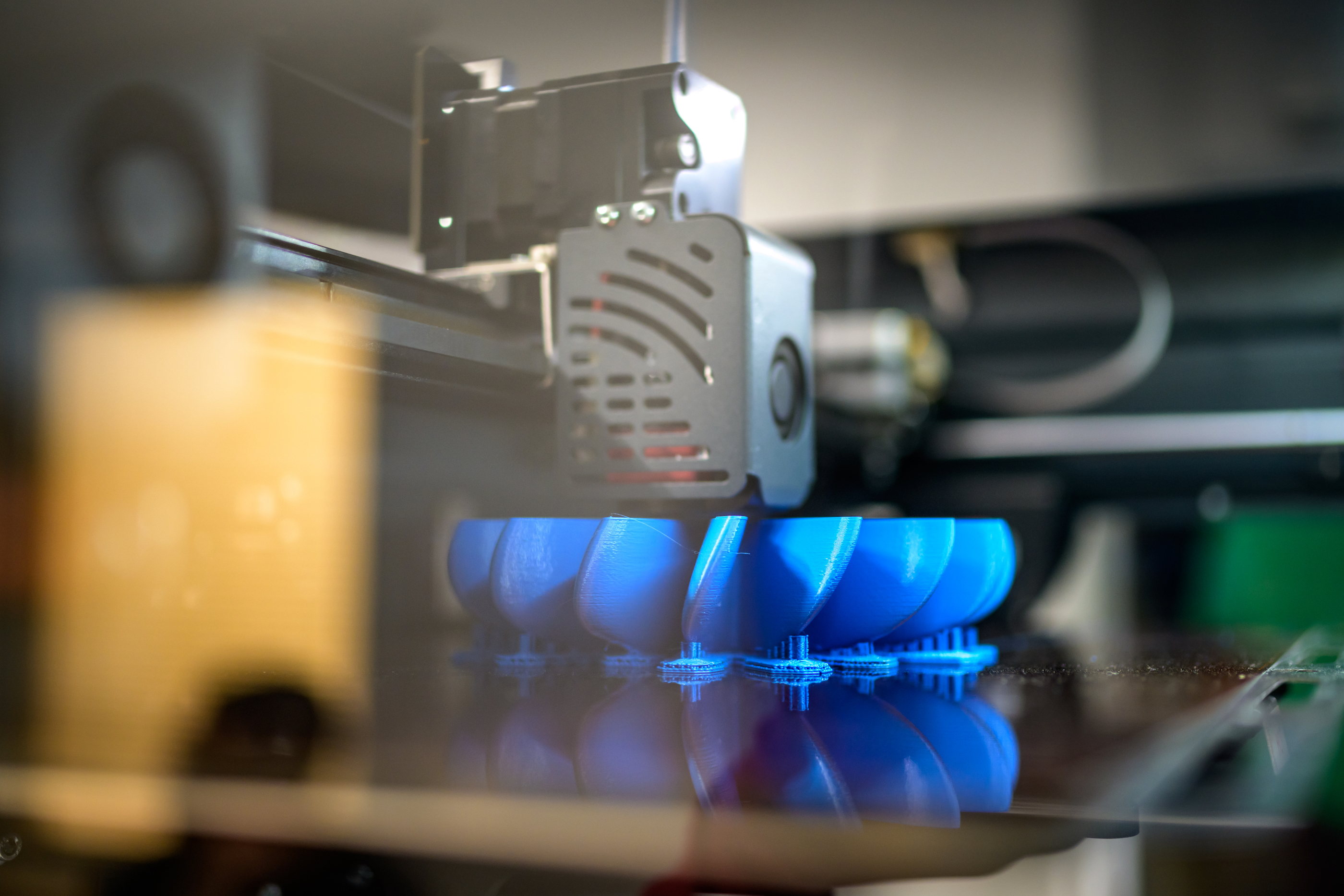 EMPOWR3D™ is our innovation center from Interfacial Consultants, a NAGASE Group company, that provides a turnkey suite of additive manufacturing (AM) services. One of our core services is creating custom materials for polymeric micropowder applications. In our polymer test lab, we measure different physical, thermal, and chemical properties of materials. We use many types of powders in this facility, such as powders based on pure polymers—LDPE, HDPE, PP, PS, EVA, etc. and on biopolymers such as PLA.
In polymer test labs, there are testing instruments that need to be reconfigured when switching between different testing methods to make sure they're properly aligned. Because their designs don't lend themselves to switching between methods easily, significant technician time is required to complete new alignments.
Another hurdle is the fact that aligning test equipment in the lab is often based on subjective perception, not precise measurement. These instruments contain multiple parts that move independently and need to be positioned at the correct distance from one another, such as being perfectly squared. It's a procedure that is often done with nothing more than visual guidance, which results in a great deal of variability. While literature-based criteria exist, the time it takes to successfully carry this out can greatly vary depending on experience level and background.
The EMPOWR3D Solution
Our in-house material development and additive manufacturing experts designed and 3D printed alignment tools to significantly speed up the process of realigning the test equipment. First, designs and prototypes were created—our team was able to do this within five days. Then, testing began, and feedback was used to arrive at a solution.
A custom 3D-printed jig was created to help align all the parts of the testing equipment at the same time.
This solution reduced the time it takes to change alignments by 60% and resulted in less variability between analysts. It also improved the overall accuracy of fixture alignment and general ergonomics for employees.
The improvement of alignment times makes turnaround time faster, data more accurate, and ultimately lowers testing costs for customers. These results can bring a product to market with greater speed.
Looking Ahead
In this case study, we found a way to shorten the time it takes to reconfigure testing equipment when switching between testing methods, along with improving the overall accuracy of fixture alignment.
"The team did an exceptional job of understanding the pain point, designing solutions, testing, getting feedback, and ultimately providing a solution in a very short time frame," says Brandon Cernohous, Technical Manager of Interfacial Consultants, a NAGASE company.
We have demonstrated that we are a trusted advisor in the world of additive manufacturing, providing solutions ranging from advisory skills to expertise in part design. We deliver resources needed to develop a final product that can be produced on a commercial scale. Contact us if you have similar needs as this case study or would like help with a specific additive problem. No matter your skill level or adoption of AM, we're excited to guide you through each step of the manufacturing process.
Topics:
Case Studies
Additive Manufacturing
Manufacturing
Development
3D Printing Materials
Polymers
We're Here to Help
Complete the following fields with your information, as well as a short, detailed description of your request and a NAGASE Specialist will be in touch with you shortly.