Improving the Shelf Life of Bakery Products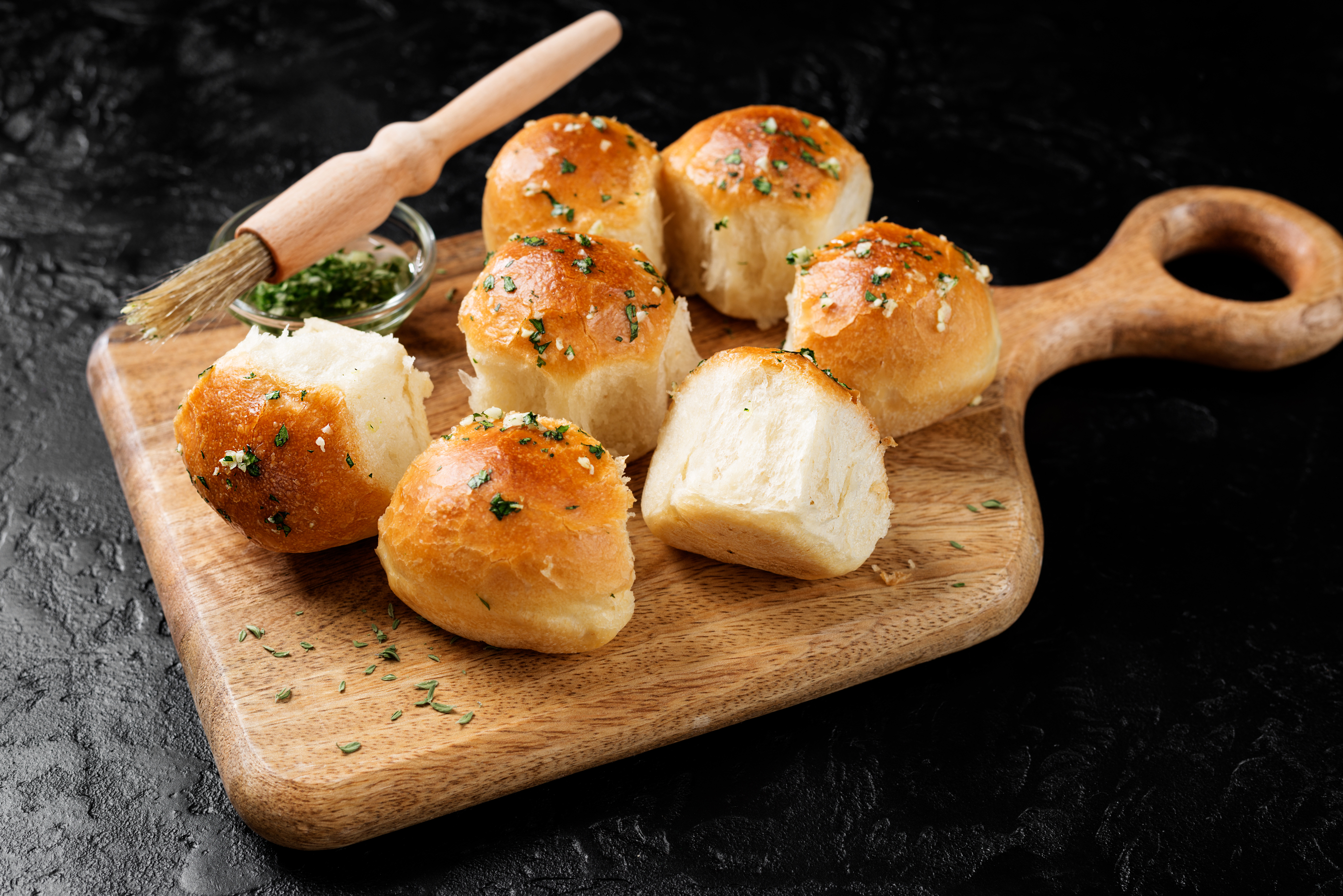 Food manufacturers in the bakery market face difficulties relating to shelf life, or the period during which food is fit for consumption. Functional ingredients improve shelf life by maintaining a baked good's flavor and not altering it in a negative way. They also must maintain other performance attributes, such as texture and smell. Without these functional ingredients, many baked goods have a shortened shelf life, which leads to high amounts of waste and decreased profitability for companies operating within the bakery market. These shortened shelf lives also contribute to transportation challenges, as moving baked goods long distances becomes impossible due to time constraints around maintaining product quality.
Overcoming the Challenge
Our expert team at Nagase Food Ingredients possesses the products, capabilities, and expertise to work with businesses in the bakery industry to tackle these critical issues. Through research and analysis, our team has determined ingredients with the potential to extend shelf life by maintaining key attributes. In addition to providing these ingredients, our team has also utilized internal experts for improved packaging solutions.
To increase the shelf life of baked goods, it is necessary to find ingredients that can suppress aging, degeneration, discoloration, and other shelf life concerns, all while simultaneously maintaining and improving existing food properties. For example, many businesses within the bakery market seek prolonged shelf life for products used for immediate export or parbaking for shipment at a later date. These companies want to be able to freeze their baked goods without changing the flavor or texture of their product.
Our Approach
When a customer approaches us, we have in-depth conversations about their needs and obstacles. We look holistically at the causes of these obstacles, which involves evaluating existing recipes, methods, and procedures. During our research, our team conducts a review and analysis of current challenges bakery businesses are facing, such as concerns around taste, smell, texture, and transportation. Then, combining this information with available data, we create improved versions of the recipe and test them in the lab.
Ingredients & Packaging
Our team provides a range of ingredients to help extend shelf life and preserve key attributes. 
One of our key offerings is TREHA®︎, the leading brand of trehalose. It is a naturally occurring disaccharide that helps keep foods fresh by promoting moisture retention, while improving texture, flavor, and aroma. Through testing, we discovered that by using TREHA®︎, curability was suppressed in products. TREHA®︎ can inhibit starch retrogradation and improve moisture retention.
Another ingredient we utilize is DENABAKE™ EXTRA, a microbial amylase that can be used in breads to prevent staleness and improve texture. Through testing, we found it improves the rising and stability of frozen dough and is effective for suppressing mold growth via enzymes and the promotion of fermentation.
Packaging materials also have an impact on the shelf life of baked goods. We can identify packaging solutions, such as barrier packaging, to reduce excess moisture.
*Note: not all ingredients or packaging are available in every country.
Looking Ahead
Our research and development has shown that through a combination of functional ingredients from Nagase Food Ingredients and new packaging solutions, we can extend bakery goods' shelf life while maintaining the product's texture, flavor, and other key performance attributes.
At NAGASE, we offer a unique portfolio of functional solutions that can meet your requirements. Contact our team today to learn more about how our team can help you solve shelf life and packaged food challenges.
Topics:
Food & Nutrition
Case Studies
Enzymes
Moisturizing Agents
Development
Printing & Packaging
We're Here to Help
Complete the following fields with your information, as well as a short, detailed description of your request and a NAGASE Specialist will be in touch with you shortly.