Designing Transparent Resins for Augmented Reality Optical Devices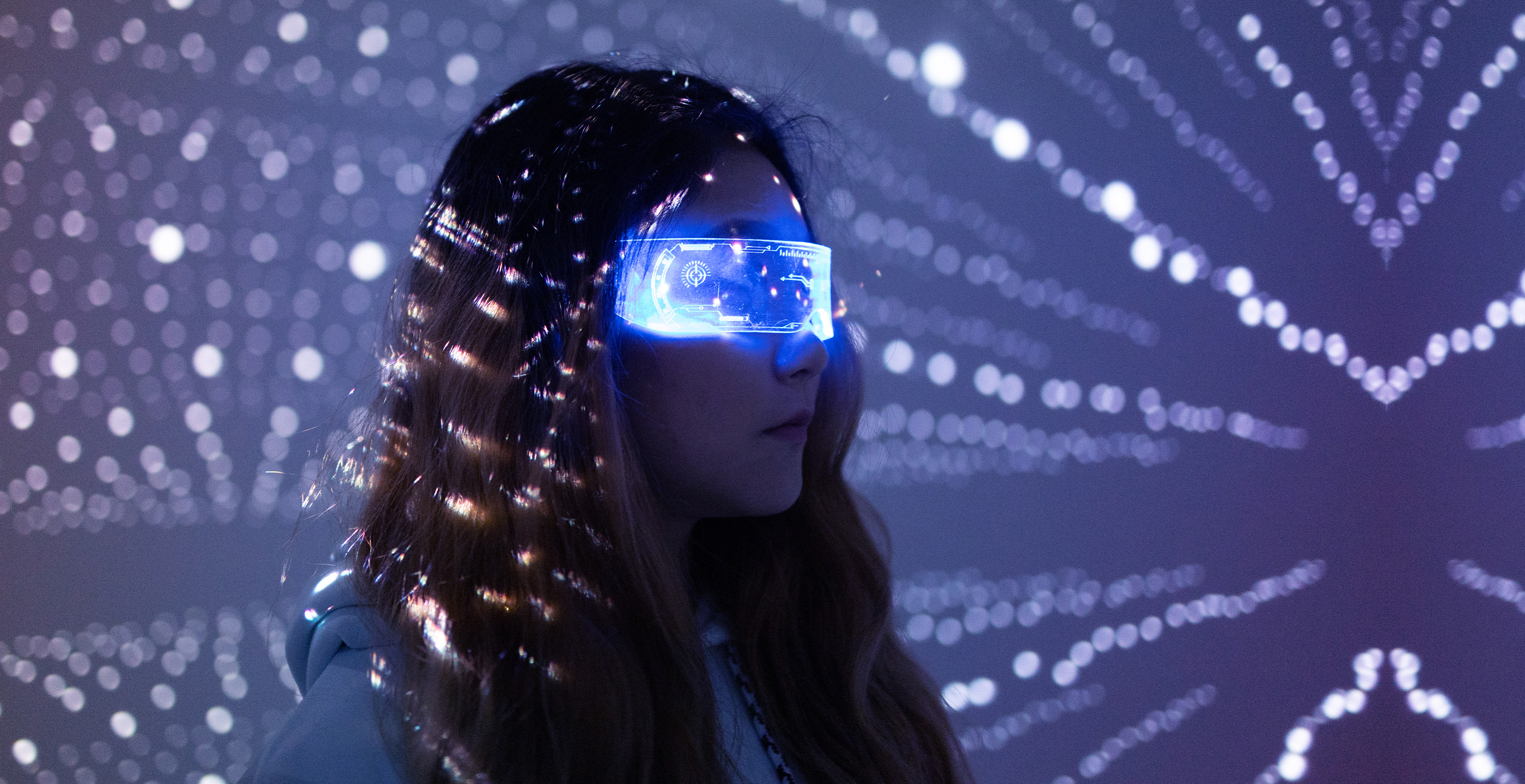 Augmented reality (AR/XR) glasses present an array of new business opportunities across industries ranging from entertainment to healthcare. In 2021, the global augmented reality market size was estimated at USD 25.33 billion. Furthermore, projections indicate that the industry will continue to grow at a compound annual growth rate (CAGR) of 40.9% from 2022 to 2030.
As augmented reality and mixed reality markets grow, the devices being designed require unique technology that allows for a transparent viewing experience in which the viewer can see both a virtual reality as well as the physical reality surrounding them. Unlike virtual reality (VR) devices, which provide an insulated experience to the user within the headset, AR/XR glasses allow the wearer to view the physical world while interacting with a digital interface.
To make this possible, new optically clear high refractive index materials are necessary to create the pathways for images to travel from the image source to the eye of the user. This technology, referred to as waveguides, requires transparent resins capable of imprinting at the nanoscale while having high- to low-bending optical properties.
Recently, our team decided to take on this unique challenge, proposing a solution, and testing our subsequent results, as outlined below.
The Challenge
In AR/XR devices, waveguides aid in bending and combining light to create virtual images visible to the device wearer. This virtual image is then transposed over the top of the physical world. At present, AR glass waveguides are being developed with great speed, and materials with a high refractive index that are nanoimprintable are required for viewing angles of 50° or greater.
In developing these AR/XR devices, finding a material that would both allow for a clean nanoimprint and accomplish the necessary high- to low-bending optical properties has been challenging. While there is a material with a refractive index of about 1.8, this material was found insufficient for the technology needs because a nanoimprint could not be made neatly.
Specific problems faced by many waveguide manufacturers include the following:
Insufficient filling of molds
Difficulty in mold release
The formation of nano-level precise shapes
Because of these obstacles, the product development of AR/XR devices has often been forced to a halt.
The Solution
In response to the issues facing waveguide manufacturers, one of our specialized teams set out to design and test a transparent resin capable of bending from a high refraction of 2.0 to a low refraction of 1.1, while allowing for the formation of a clean nanoimprint. Our end goal was to create a transparent resin that would contribute to the improved performance of augmented reality optical devices.
Our first target was the AR glass market, where a light-guiding function is necessary. The optical property was evaluated to see if its performance was up to customer expectations. In some cases testing can be done in-house, and in others, we enlist third parties for testing. Depending on the customer's requirements, we provide a different evaluation and result.
Other companies also introduced a prototype based on the hypothesis that Plan-Do-Check-Act (PDCA) would be considerably faster if the equipment was provided, compared with only the supply of materials. By making prototypes of customers' optical designs, we could understand the range of materials and problems and propose solutions to customers quickly.
As a result, the development of the product progressed, and it even became possible to bring it to market early.
The Results

Inkron developed a product that provided a field of view (FOV) of 60°, making it the highest caliber product in-market in the world. The device's performance using another company's material is compared and shown. On the XR glass, you can now see larger and higher-resolution objects.
In addition to this advancement, our team developed a prototype system that can provide nanoimprinted glass substrates that enables us to imprint for the customer. As such, Inkron is capable of partnering with businesses to develop solution proposals that include high refractive index glass, nanomolding, printing equipment, and processes. We have a prototype system that can provide nanoimprinted glass substrates for customers. Although imprinting has generally been a customer-side process, this process can now be carried out by our team. This enables customers to work under "one roof" to develop, test, and produce the product with Inkron.
Looking Forward
Our experienced team can select and propose a grade based on specific customer requirements and is able to help optimize the design as well. In addition, we are collaborating with experienced equipment manufacturers in each area to propose optimal materials. If your team does not have the equipment necessary to complete your project, our team also offers an imprint service solution.
If you're looking to address similar AR/XR waveguide challenges, contact us to request support from one of our resin material experts.
Topics:
Energy & Electronics
Case Studies
Development
Optical Materials
Epoxy Resins
We're Here to Help
Complete the following fields with your information, as well as a short, detailed description of your request and a NAGASE Specialist will be in touch with you shortly.