Advanced Materials for Extended Reality Manufacturers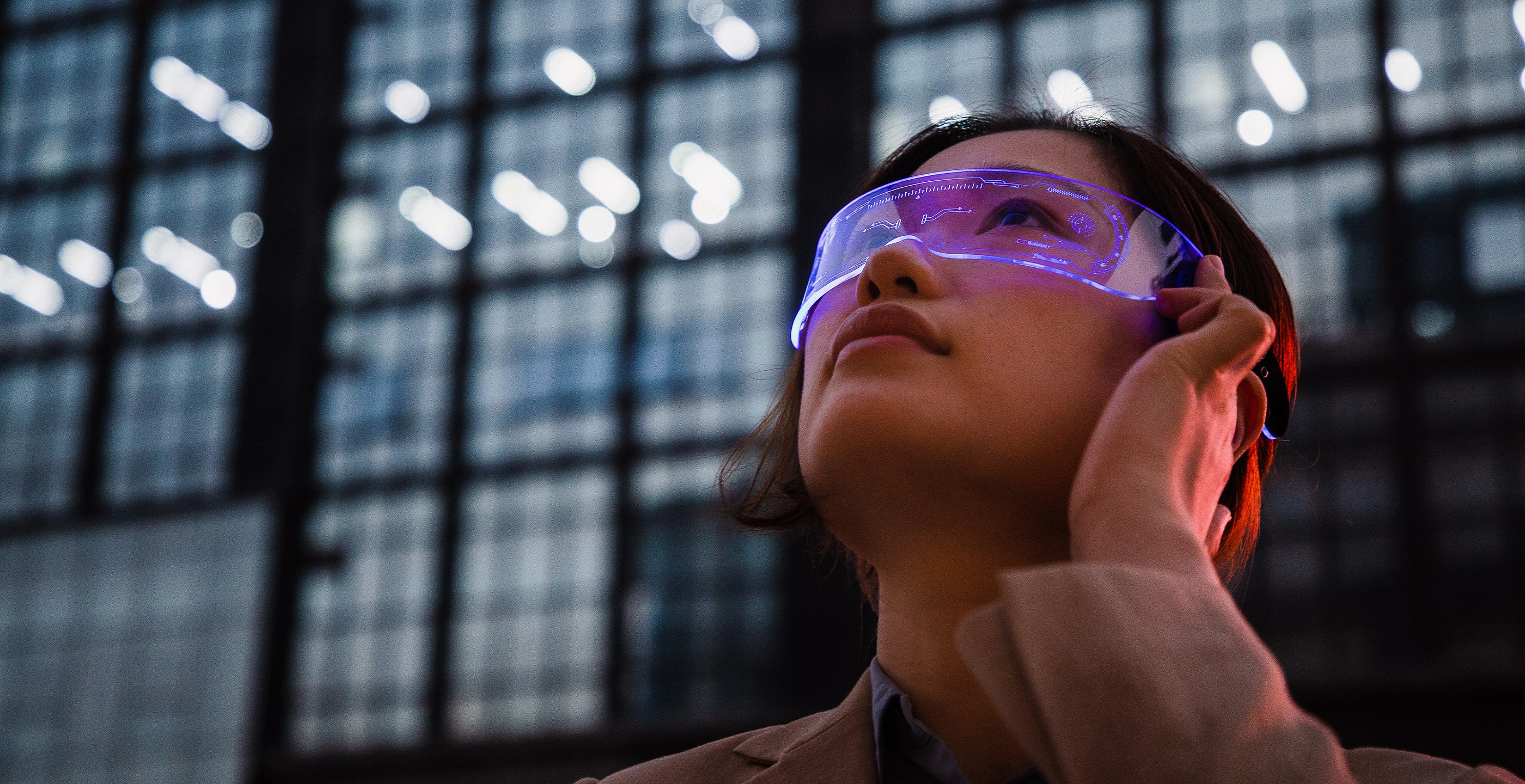 The immersive experience offered by extended reality (XR) has taken the global market by storm. XR, an umbrella term that refers to augmented reality (AR), virtual reality (VR), and mixed reality (MR), is an emerging technology with a variety of applications that extend beyond gaming and entertainment. Industries like healthcare, retail, real estate, job training, and remote work are all adopting the use of XR because of its ability to remove geographic barriers and connect people, places, and products.
Entertainment, commercial, and institutional sectors continue finding innovative new XR uses. Meta, formerly known as Facebook, is working to take full advantage of this social technology with its large-scale efforts to promote and build a virtual and augmented reality through the metaverse. It's no surprise then that according to some reports, the XR market is projected to register a compound annual growth rate of 57.91% between 2022 and 2026, reaching a market value of USD 397.81 billion by the end of that forecast period (compared to USD 25.84 billion in 2020).
Manufacturers of this technology are working to improve XR devices to offer better visual quality and lighter, less bulky headsets. VR head-mounted displays (HMD) are composed of head-tracking sensors, audio components, a lens, and a display. These last two are the core components of the immersive 3D experience and make up the bulk of the headset.
The display emits two high-resolution images, one for each eye. These images are then passed through the lens, which then alters and directs the angles of the light from the display. This creates a large field of view, makes the images appear clear, and provides the illusion of distance. It also helps to make VR less tiring for the eyes.
On the other hand, XR uses a near-eye display to superimpose high-quality digital images over the physical environment. Much like teleprompters, augmented reality uses beam splitters to combine the virtual images provided by the software with the real-world view. Thin, lightweight glasses are critical to the usability of this technology.
Most current VR and AR HMDs use Fresnel lenses. These are more lightweight and inexpensive than the traditional single aspherical lenses, but they come with their own issues. Fresnel lenses are composed of a series of small lenses separated by a gap. These gaps produce chromatic aberrations and distortions that compromise the quality and comfort of the XR experience.
A New Kind of Wire-Grid Polarizer
As demand continues to grow and competition within the market increases, XR companies are looking for ways to deliver an improved AR/VR experience.
For many, that key improvement lies in the lens hardware. Herein enters the pancake lens. These lenses are much thinner than Fresnel lenses, offering higher quality optics without extra lens elements. Recent technological breakthroughs will make pancake lenses the standard for next-generation HMDs.
Pancake lenses are an ideal option for XR glasses because of their "folded" polarization design. These lenses provide a higher resolution image, wider field of view, lighter weight, smaller size, and thinner profile than other traditional lenses. They also offer the ability to adjust focus. As demand for XR glasses used in AR and VR increases, so does the demand for pancake lenses.
Manufacturers that produce AR/VR glass optical components require reflective polarizing films that can be easily processed into polarized beam splitters (PBS) for AR and thin pancake lenses for VR goggles.
Our partners at Asahi Kasei have created the world's first wire-grid polarizer based on resin film, known as WGF™. Pancake lenses often use a metallic wire-grid (reflective) polarizer. WGF's structure is composed of aluminum nanowires. This structure offers high polarization separation in a wide range of wavelengths, separating polarized light from visible to infrared and even longer wavelengths. Due to its film form, it is also flexible and can be molded into different shapes and sizes. In testing, when compared to other general absorption type polarizing plates, WGF offers higher heat resistance and durability.
Our Solution
This innovative film-based WGF offers stable optical performance at a wide angle of incidence and can be processed for a variety of different products across various industries. As a reflective polarizer, P-waves pass through, and S-waves are reflected, contributing to anti-reflection and infrared blur, ideal for work that involves high temperatures and light intensity.
It is particularly suitable for applications such as beam splitters (with WGF sandwiched between prisms) used in AR displays using liquid crystal on silicon (LCOS) and for VR, where the WGF can be combined with other resins and molded into curved, 3D lens shapes.
Thanks to the polarization characteristics of WGF, it can also serve as a noise cut filter for taking high-resolution images with an image sensor using visible and infrared light, making it valuable for infrared inspection equipment.
Utilizing Low-Birefringence Materials
While Asahi Kasei provides the polarizing film essential for all these cutting-edge products, additional high-performance optical resins are necessary. This is where NAGASE steps in. We offer ultra-low birefringence materials that can be used in combination with WGF to produce everything from XR glasses to biometrics to sorting machines to security cameras and more.
The possibilities are endless with the combination of flexible WGF and low birefringence materials used in optical devices.
NAGASE is the only company that can offer this powerful combination of both polarizing plates and optical resins. Through our partnership, we can provide samples for PBS components and pancake lenses consisting of combinations of these materials to potential customers, immediately demonstrating the usefulness of these materials for different applications.
Advancing Market Growth
Companies like Meta, HTC, Unity, Microsoft, and Samsung are driving the development of innovative XR technologies. As market forces are pushing the industry to increase affordability, accessibility, comfort, and quality, our customers are looking for innovative solutions, and fast. Through our collaborative approach of partnering with Asahi Kasei, we are able to present our customers with comprehensive optical components for AR/VR glasses. Rapid product launches are made possible as we offer a one-stop shop for polarizing plates, low birefringence optical resins, process development, and access to molding companies.
Pushing the XR Device Evolution
NAGASE is continually developing new cutting-edge technologies through our extensive work with chemicals, plastics, electronics, automotive, and life sciences. Currently, we are developing a pancake lens system with a partner company to effectively laminate WGF onto a plastics lens. This is a game-changer for XR glasses, further decreasing weight and size and increasing durability.
To explore how NAGASE and our broad network of group companies can help you advance your optical technology, contact us to talk with one of our experts.
Topics:
Energy & Electronics
Case Studies
Optical Materials
Development
We're Here to Help
Complete the following fields with your information, as well as a short, detailed description of your request and a NAGASE Specialist will be in touch with you shortly.